Interior designer, and HC contributor, Lindsey Coral Harper reports back from the iconic Beverly Hills Hotel: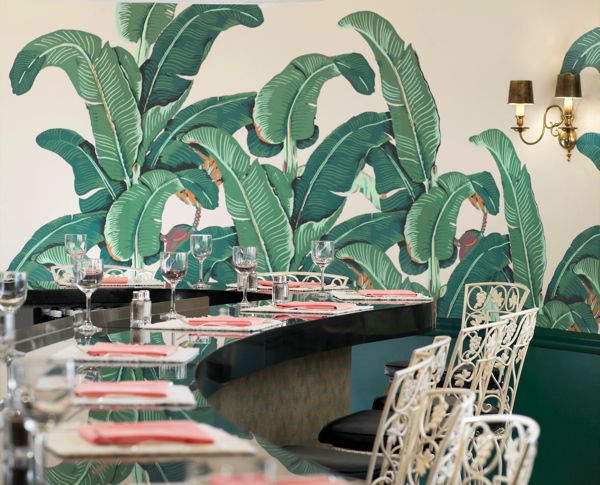 LOVE: Everything about it!! My favorite hidden spot is the diner down stairs… I love an old-school lunch/breakfast counter.
DIDN'T LOVE: LEAVING!!
DESIGN IDEA TO CRIB: The amazing palm leaf wallpaper, Martinique, available through Hinson. I've used the wallpaper before, it looks great in a foyer, a hallway or a powder room.  I used it in a client's kitchen in Palm Beach and it was just what we needed, super kitsch.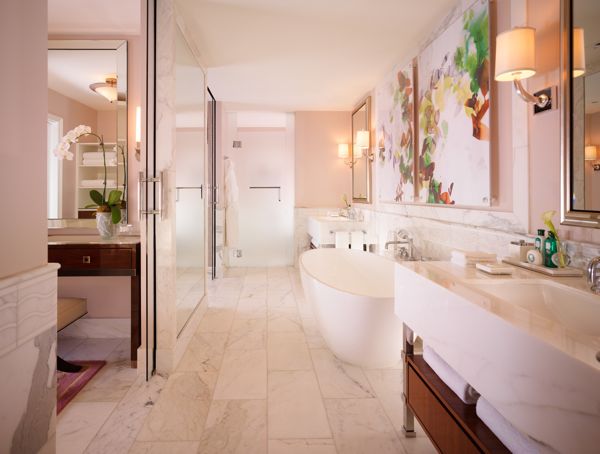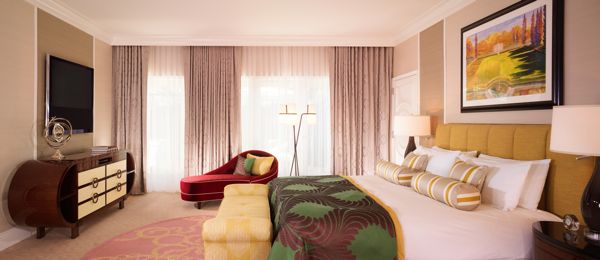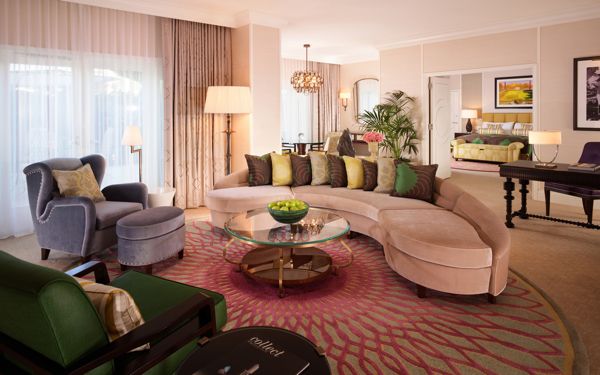 ROOM HIGHLIGHTS: The rooms are really a throw back to Old Hollywood Glamour, they are spacious and the bathrooms practically have their own zip code.  Each room has a well-stocked bar and very comfy bed.  Only in Beverly Hills would each bathroom have a scale so you can weigh yourself…can you say Valley of the Dolls?!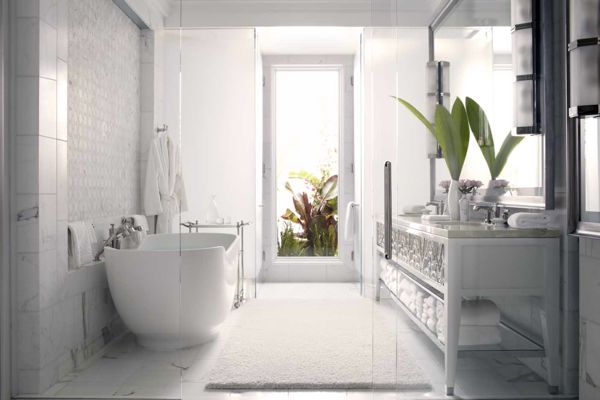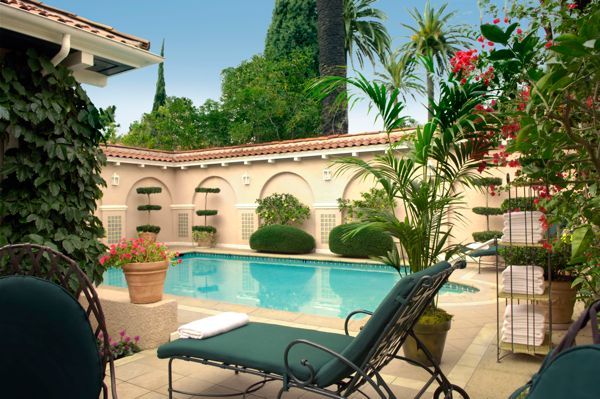 ROOM TO BOOK: If you're want to splurge, and want your privacy too go for a Bungalow…. Marilyn Monroe lived in one for years!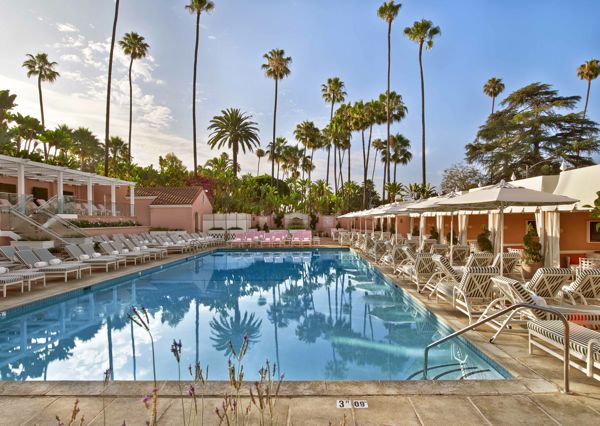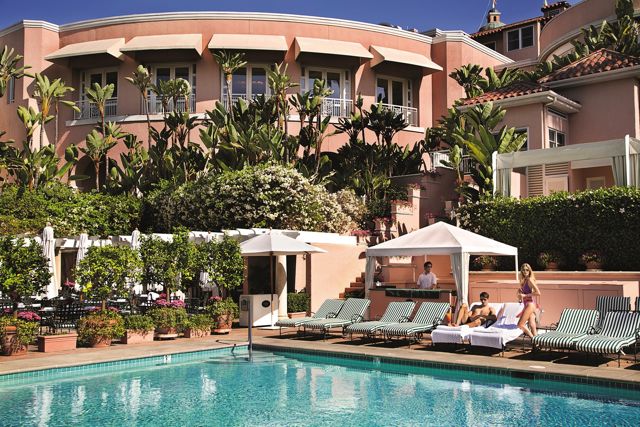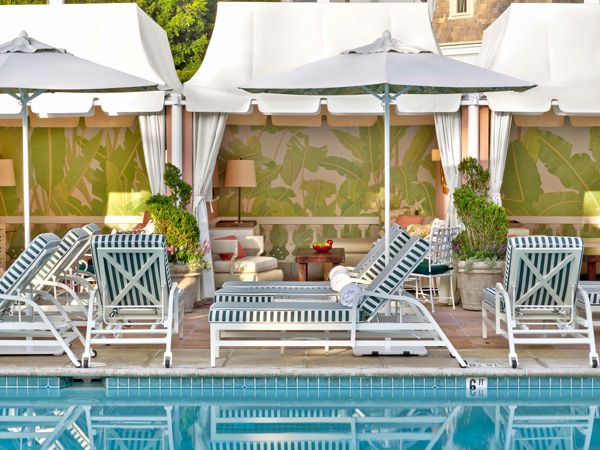 MUST DO: Reserve a cabana! The pool is one of the chicest places, and it just underwent a multi-million dollar renovation for the 100-year Jubilee.  Also, eat lunch outside at the Polo Lounge if you want to see or be seen.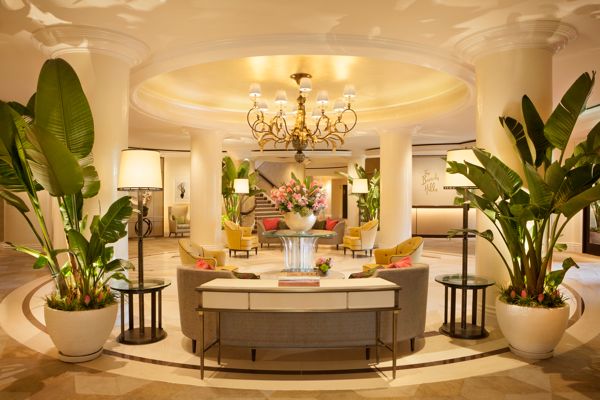 INSIDER TIP: This hotel has impeccable service. You also have every amenity available to you. There is a salon downstairs, which is great if you want a blow-out before heading out. They have a La Prairie Spa of course if you want to relax by getting a massage or facial.  Between all the amenities the restaurants indoor and outdoor you are pretty much set. You really could live there!!
LCH portrait by Kelly Stuart. Wedding photo Samuel Lippke Studios. All hotel images courtesy The Beverly Hills Hotel.